Germany
A gust of burning wind fills your lungs and cuts your breath; here begins your first test. In these lands you will learn to master your body from the frivolous needs of the mind, and to silence the cerebral noise of the words that invade your soul. This trip will introduce you to unexpected thermotherapy rituals; a hymn to the intensity of the present moment, and to the crackling of the water that clashes against the burning stone.
The
Förena

Experience

Experience Germany-inspired thermotherapy, in the scorching heat of the German sauna. Brave the thermal shock in the cold basin, while admiring the panoramic view from the waiting room. Experience the Augfuss rituals and appreciate the purest expression of well-being.

This universe is composed of a dry sauna, a relaxation room with hanging cocoons, a cold pool and a cold waterfall.
Discover
our massages
The Foehn will take you to a state of deep relaxation. Complete this intense experience with a massage and offer your whole body true well-being.
Discover
our cares
Try out my beauty care treatments, inspired by my worlds, and let yourself be lulled by the wind. Offer yourself a moment of well-being that will take you to black-sand beaches, and across the silence of the woods.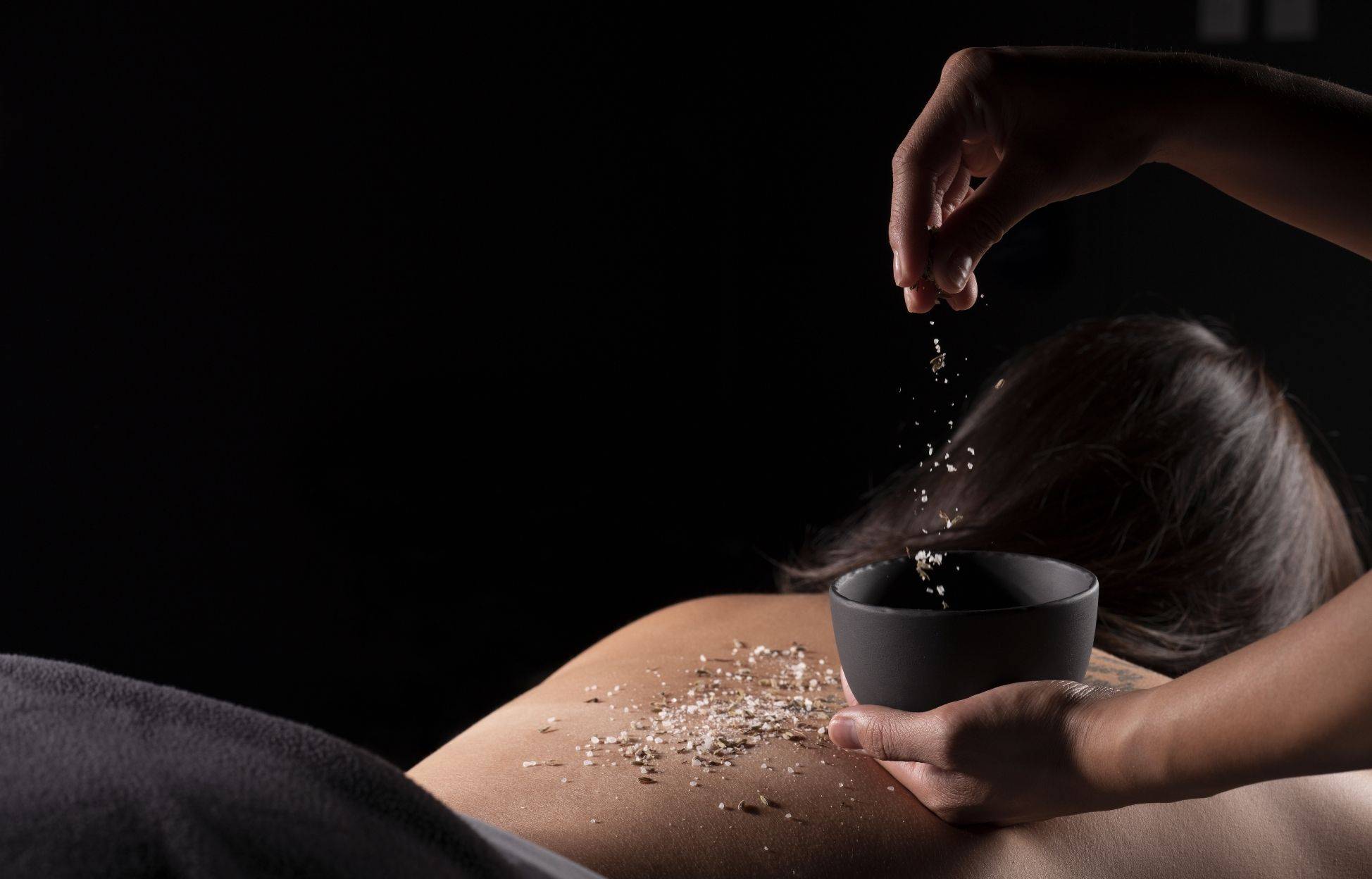 I will make you discover unexpected thermotherapy rituals; an authentic hymn to the intensity of the present moment and the sparkle of water running into the hot rock.